Online Brandhub Platform for
Brand Management
Brand guidelines keep everything looking beautiful and consistent, but only if they get used.
If trapped in PDF's design can go rogue. Ads and content become less effective, and you lose consistency and brand equity.
With our brand portal software and digital brand management tools, it's easy to keep your team on brand. So you can get more work done faster, and stay compliant.
Create stunning online brand guides.
Quickly find the brand assets you need – such as logos, colours swatches, fonts, and approved creative.
Keep everyone on brand with instant updates to approved assets.
Educate and inspire creative teams and agencies.
Provide instructions and examples for use.
Interactively explain your brand Do's and Don'ts.
Gallery examples for advertising, posters, banners, email templates, social posts and more.
Share brand approved
assets
Email links to your team and external users.
Embed approved assets into websites and marketing channels.
Brand asset management system that uses IntelligenceBank's Enterprise DAM software.
Inbox to manage
brand requests
Capture requests to the brand team in a single place (instead of email chaos).
Automate responses for frequent requests – giving you back 30% more time.
Track the status of each request and monitor SLA's.
Automate Branded
Content at Scale
Enable teams to self-serve and localize marketing collateral.
Build ads on the fly with locked-down Creative Templates, giving teams freedom to customize without 'going rogue'.
Limit asset usage to approved files only. Add an approval workflow, just to be sure.
Perfect for creating customized stationary, sales collateral, banners, social posts, ads and posters.
Reduce production time and save on agency fees.
Creative Proofing and
Approval Workflows
Approve marketing assets and projects faster with Workflows.
Collaborate with Markups, Comments and manage Revisions.
Compare versions side-by-side  to be sure change requests were made.
Multi-level approval workflows to ensure content is reviewed by brand and legal teams in the right order.
Keep your team up-to-date with the latest 'on brand' work sent as newsletters or articles.
Remove the chaos of email threads and automatically share updates.
Email comments to facilitate marketing Q&A.
Measure who has viewed brand guidelines and downloaded brand assets.
Brand asset management system that tracks talent usage rights.
Calculate the ROI of branded content.
Brand management tools to achieve brand compliance across your entire MarTech stack.
Access DAM assets directly within InDesign, Photoshop and Illustrator.
Integrate DAM assets with your website CMS including WordPress, Drupal, AEM and more.
Edit Word, PowerPoint and Excel files directly inside your DAM.
Hundreds of out-of-the-box workflow integrations (Handshakes) available. Configurable API for ad hoc integrations.
Online Brand Guidelines
Online style guides to ensure brand consistency with access to brand assets such as logos, fonts, colours, icons, audio, video and more.
Public Brand Portal
Grant public access to BrandHub. Update anywhere, instantly. Say goodbye to static, out-of-date PDFs.

Interactive Portfolios
Showcase the best of your brand with interactive examples to inspire teams about what is possible.
Brand News
Email articles and updates to keep people informed about your brand.
Marketing Inbox
Eliminate that bottleneck of email requests for logos and assets. Self-service request forms to capture business requirements.

Brand Approvals
Ensure branded assets are approved before they go out. Setup approvals for download requests, publishing and general feedback.
Brand Reporting
Reports and dashboards to show which assets are popular, who is downloading, what is being approved and Inbox requests.
Download the BrandHub one-pager to get a snapshot of BrandHub Features and Benefits for easy sharing.
We waited 10 years for our DAM. We thankfully committed to IntelligenceBank. It has been integral in unifying our agency. Our assets, content and brand toolkit have been brought together in one simple to use platform. It has saved us so much time syncing and sharing with one another. Additionally, we appreciate the immediate support from our dedicated "Customer Success Manager" and the Development team.
We have a very complex brand, and needed a flexible solution to be able to visually explain our brand.
Ensuring all creative is on brand, relevant and compliant with both legal and clinical requirements is of utmost importance, and IntelligenceBank DAM is making this process easy for us.
We chose IntelligenceBank BrandHub because not only does their platform serve as a central area for digital content, but it also provides a way for us to communicate in a manner consistent with what each of our three distinct brands represent.
The ability to use one platform for all of these related tasks has helped save a tremendous amount of time and resources. In addition, it has simplified the creative workflow, while providing an easy-to-use system for all of our users.
The tool is simple to understand and update. I also like how it can be customized to your brand (landing pages, colors, menu)
With the expert assistance of the their team, our implementation was smooth and we have been able to integrate IntelligenceBank with external applications to help manage and distribute our assets. They have been highly responsive to our needs and have custom developed several features in a timely manner for us to achieve our business requirements. I strongly recommend IntelligenceBank for your business processes.
That is, make sure the technology can map to your processes, not the other way around. There are many DAMs available, few that offer the level of quality we expected, and only one that meets our demanding needs - IntelligenceBank.
The IntelligenceBank DAM allows us to manage data, control access and permissions for a variety of user groups and ensure version control for other information and documents. It has additional modules we have plugged in such as Web2Print which streamlines our collateral delivery to the frontline. It's great software.
SMS provided solutions to many of our business challenges, including providing simple and compliant file sharing, a digitized estimate and creative approval process and feedback captured for audit purposes.
We are very excited about our new content review and legal advisory tool as it allows our marketers to meet legal requirements from the early stages of a campaign brief and automatically loops in legal when required.
The campaign brief in SMS gets our team thinking about our customers first, what's in their best interest and drives clearer messaging across campaigns. Future improvements over the coming months will ensure the brief is as customer-centric as possible and meets the needs of Suncorp and our agencies.
The introduction of SEAL in SMS has improved efficiency, accountability and risk management. It has enabled the way in which our Legal team and Brand & Marketing work together to be transformed for the better.
If you're a brand leader who manages a complex environment of many teams, processes and brands, I'd certainly suggest considering a single system to centralize, approve, standardize and manage your brand assets.
Having such a powerful system has helped us enable strong inter-functional collaboration and allows me to spend less time on managing requests and more time delivering high quality brand experiences.
Our all-in-one marketing platform has changed the way we work and has improved our marketing efficiency in implementing our overall marketing strategy while achieving consistent brand experience for our business.
Our IntelligenceBank DAM provides a centralized and streamlined repository for our digital assets, brand guidelines and project requests. The ability to use one platform for all of these related tasks has helped save a tremendous amount of time and resources. In addition, it has simplified the creative workflow, while providing an easy-to-use system for all of our users.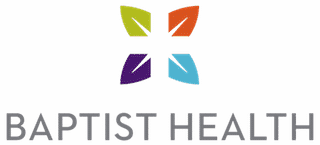 The integration of IntelligenceBank DAM with Convert (our CMS) has ensured that the one source of truth (our DAM) can be seamlessly accessed from the Convert environment. This ensures we do not have low quality images or unlicensed assets on our site. Also, the ability to web optimize high resolution assets on the fly has saved time, money and storage. IntelligenceBank is powerful in its simplicity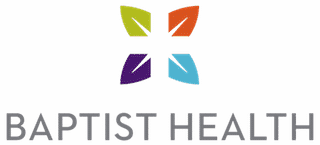 Explore
more products
See what other products and services we can help you and your business with.
Digital Asset Management
to keep everyone on brand
Online dynamic guidelines to keep everyone on brand
Marketing
Operations
to power content marketing
Manage briefs, creative approvals and compliance with instant audit trails