Digital Asset Management Software:
Why your MarTech stack needs it…and why your team will love it.
Like many marketing teams, it's not uncommon to be drowning in content – multiple versions of the same file, stored in the same place (or worse with different places), with no easy way for your team and partners to get the approved content or brand assets they need.
The problem is compounded when you are juggling multiple agencies, omni-channel campaigns and a revolving door of freelancers. When you spend over 25% of your budget on content production, protecting your brand continues to be a major priority – that's when shared drives and simple online file sharing just won't cut it.
It's like trying to ride a bicycle cross-country, when in fact, what you really need is a 747 to get you there. Shared drives and online file sharing is no longer sufficient in the age of mass content production. As your digital content bank grows, so does the need for more sophisticated asset management.
Buying the right Digital Asset Management (DAM) software makes life easier by systemized content management that's friction-free. The right DAM allows secure access to all your digital assets for those who need it, when they need it
"While content serves as the gatekeeper to your brand equity…professional content management using a DAM is the gatekeeper to your brand's integrity"
Tessa Court, CEO, IntelligenceBank
A strong and reliable Digital Asset Management (DAM) system can help; it acts as the cornerstone of your MarTech stack. It should be a secure and easy way to manage, categorize, distribute and importantly, manage content compliance.
But not all Digital Asset Management platforms are the same. For you to get the most value out of DAM software (or any type of software for that matter) – it's critical you understand the types of systems out there, as well as reflect on your own level of content management maturity.
At IntelligenceBank we work with hundreds of leading brands who have gone through a similar process. So, to help you save time during your purchasing process, when thinking about buying a DAM, here are some things to consider.
A step up from a shared drive to store and share media files, usually not connected to the rest of the MarTech stack. This type of DAM system plays a key role as a central source of truth of creative and brand assets, with robust tagging, search and sharing capability.
This type of DAM plays a key part of content workflow related to the creation and distribution of content. There is typically a one-way flow of data from the DAM to another Marketing system, such as a Web Content Management System, a Project Management Platform, a Communications Platform or Design Systems such as Adobe Creative Cloud. This means approved content in the DAM can be automatically accessed or pushed across.
Content is managed as objects with two-way flows of information and data, including in-depth usage and ROI data.
Although some DAM providers are either only standalone or complex platforms, others like IntelligenceBank can be used across the entire journey, where you could start out simply and grow over time (or even jump straight to DAM 3.0).
1. Decide what kind of DAM you need
Just like people, DAM systems come in different shapes and sizes, depending where your MarTech sophistication sits and your specific use case – you need to think about the type of DAM you need now, what you will need in the future, and whether you will need something more advanced soon.
One of our favorite ways of breaking down the DAM market is thinking about DAM in three different silos. According to The Real Story Group, a leading independent software advisory firm, the stages of DAM compound as the journey progresses and as the requirement for integration to the MarTech stack grows.
While this may seem daunting, there are six questions you need to answer before you start your DAM project. These are the six important factors that determine size and cost;
People – Who is going to use it? Which users internally and externally need access? Do you need to give access to the public and do you want people to be able to self-register to gain access? What level of permissions do you want to provide? Ensure your DAM provider can provide granular permissions, whether you need them now, or into the future.
Content – What is migrated over, and how much data do I need? Sometimes answering this question is impossible, especially if you don't know where your assets are. If that's the case, simply draw a line in the sand and migrate over what you know about and what you are using now.
Management – How am I going to manage the implementation? Start thinking about who is going to manage the project and who is going to do this moving forward.
Structure – How should I organize content? Think about and plan folder hierarchy and metadata tagging.
What are the measures of success? From a reporting perspective, what are the key measures you would like to see on a regular basis? Logins, Approvals, Talent Usage Compliance? Often it's best to start with the end in mind of what you want to know.
With what other systems should your DAM integrate? Your DAM doesn't need to be an island. To ensure approved assets in the DAM are truly the single source of truth, your Digital Asset Management needs to seamlessly connect with other technologies.
There are so many features a DAM platform can offer. We have shortlisted the most useful and popular. A full list is available in the IntelligenceBank DAM RFP template.
Upload any file type with previews on over 100 most commonly used files
Free text and drop-down filter keywords
Custom metadata fields to capture keywords that are important to your business
Embed metadata into the file so it 'travels' with the file when downloaded
API so files in your DAM can 'talk to' other systems
Custom review dates to notify you when a file needs to expire
Transcoding – to transform files on the fly to different sizes and formats
Cropping for images and video
Workflow approvals for publishing, downloading and general feedback
Proofing, annotations and markups
Granular permissions by folder or by keyword filter
Bulk upload, download, bulk move and bulk tag files
Create lightbox collections and share with internal and external users
Email links of files to internal and external users
Public facing portal so specified files don't need a login
Handshakes – API workflows that trigger actions in other systems from your DAM. For example, if a file is added in your DAM, your sales team get a message in Slack.
Share and embed files into other systems such as websites.
Usage reporting by file, by user and overall usage to get an ROI of your content as well as usage of your platform.
Out of the Box Integrations – with web content management systems such as WordPress, Drupal, Adobe Experience Manager and other tools such as Adobe Creative Cloud.
Once you have scoped your project and have determined the type of DAM you need, now it's time to speak with potential vendors. When you squint your eyes a lot of providers can look and feel the same, making it harder to choose who you want to work with. Here are the critical things you should be looking for, in addition to how an RFP or a proposal is answered:
Do they offer a live free trial? If not, this should be a show-stopper. It's important for you to try and fall in love with the tool you will be living with.
How responsive are they? This is the dating phase and if they don't get back to you in a timely manner now, imagine trying to get support later on.
What is their support like? Do they have an SLA? Do they have a publicly available helpdesk?
Check reviews – What do your peers have to say about the platform and overall service?
5. The Internal Approval Process
To get your DAM up and running quickly, typically there are three parts of the business who need to sign-off and buy-in;
Marketing
Ensure others on the team, as well as the marketing heads and leaders, understand the need and support the project. Confirm the marketing budget to fund the initiative.
IT
Collaborate and outline requirements to ensure a successful on-boarding process. Get them across cloud hosting (i.e. AWS) and necessary security protocols such as: SOC2 compliance, proof of penetration tests and Single Sign On capabilities to allow your network ID to login to your DAM.
Legal Team
Agree to terms and conditions.
6. Determine Your Digital Asset Management ROI
Determining the ROI for your DAM system is not only critical for the business case stage, but also for justifying the ongoing usage of your DAM. The cost savings to consider are as follows:
Asset Duplication – When you cannot find content because it cannot be easily found, and it needs to be recreated or repurchased – this is an expensive exercise. Think about your company's stock photography budget and assume you are duplicating it by 10%. Incorporate expenses like these when considering cost savings.
Asset Searches – Users can spend anywhere between 5-15% of their time trying to locate the content they cannot find.
Asset Compliance – Consider the fines and problems your team will face if you publish the wrong asset in the wrong market, or you breach a talent contract. The reputational cost could be huge, not to mention the actual monetary penalties you may receive.
7. Tips for Planning implementation and roll-out
To ensure a speedy implementation and launch, here are some pro tips that will ensure your roll out is successful.
Get organized – The #1 hold up for launch is data migration. Often people are coming from 'chaos' with files everywhere. Start organizing your files in parallel to running your purchasing process; that way you'll be ready to go when you need to be. Your vendor should be able to mass migrate your files quickly, or with bulk uploading capability you can do this yourself.
Draw a line in the sand – While it's ideal to have everything migrated in your DAM before launch, a lot of times this isn't practical. We encourage our clients to stagger data migration. First upload what you are currently actively using, and think about archives later.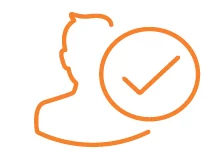 Choose champions – In addition to yourself, ensure others are engaged and know how to use the system. Make sure to include DAM system maintenance as part of the relevant peoples, roles.
If It's not in the DAM it doesn't exist – adopt this attitude from the start, so creating and managing files and content compliance starts and stays in the DAM.
The right Digital Asset Management system can transform the quality of your work life and automate routine content related tasks at scale – across your entire organization.
A DAM serves to unite your teams and streamline workflows. Everyone is on the same page (literally), and there are no blind spots or blockers in finding the digital assets you need, when you need them.
Deciding what DAM suits you requires answers to questions, like:
What business outcomes do you want your DAM to achieve?
Who will use it and for what?
What file formats will you store, metadata tagging formats, data KPIs, and technology integration?
Auditing your DAM maturity will determine which of the 3 DAM solutions suit your current needs, while considering your ability to future-proof as you grow.
Choosing the right DAM features are critical. Vendors should showcase capabilities so you know what you're getting before you commit. Study what you need and match them against features offered.
Free trials are essential to try-before-you-buy when choosing a DAM vendor, as are SLAs for service standards and support. Vendors should have glowing reviews and social proof to ensure you're in great company.
Involving all stakeholders in your DAM decisions helps buy-in and sets you up for success when launching.
Download the full white paper
Want to share this with your team?
Click below to download a PDF file including all of the information on this page for free.
Happy sharing!