Big brands know consistency is key to building brand recognition. 
The 3 Pillars of Brand Compliance are the processes every business needs to ensure brand rules are understood, followed, and that creative correctly follows approvals with an audit trail.
Pillar 1: Digital Asset Management
Digital Asset Management (DAM) platforms are where great brands store and access all their digital assets. It's your central repository for all branded material and your single source of truth. A DAM makes it easy to ensure only approved assets are accessible, preventing anyone from using outdated collateral that is no longer on-brand. It enables brands to control what assets can be accessed and by whom, both in and outside of your organization. The right DAM helps track Talent Usage Rights and ensure expired assets can't be used. DAMs make it easy to track brand compliance, allowing you to see when, where and who uses your assets. DAMs are a compliance de-stresser!
Pillar 2: Online Brand Guidelines
Brand Guidelines are the rules everyone must follow to ensure brand consistency. Online Brand Guidelines make it more accessible for your team and external agencies to understand and follow your brand rules. Connecting your Online Brand Guidelines to your DAM means everything is connected and always up-to-date. Online Brand Guidelines make it easier to showcase best practice galleries and download assets directly. Everything is trackable and permissions based, making the heavy lifting of compliance easy. We always recommend setting up your Brand Guidelines with a Brand Request Form, replacing email chaos as the system of choice for capturing asset requests (new or existing). Well designed Online Brand Guidelines will transform your brand managers from being viewed as the Brand Police to the Ice cream Truck.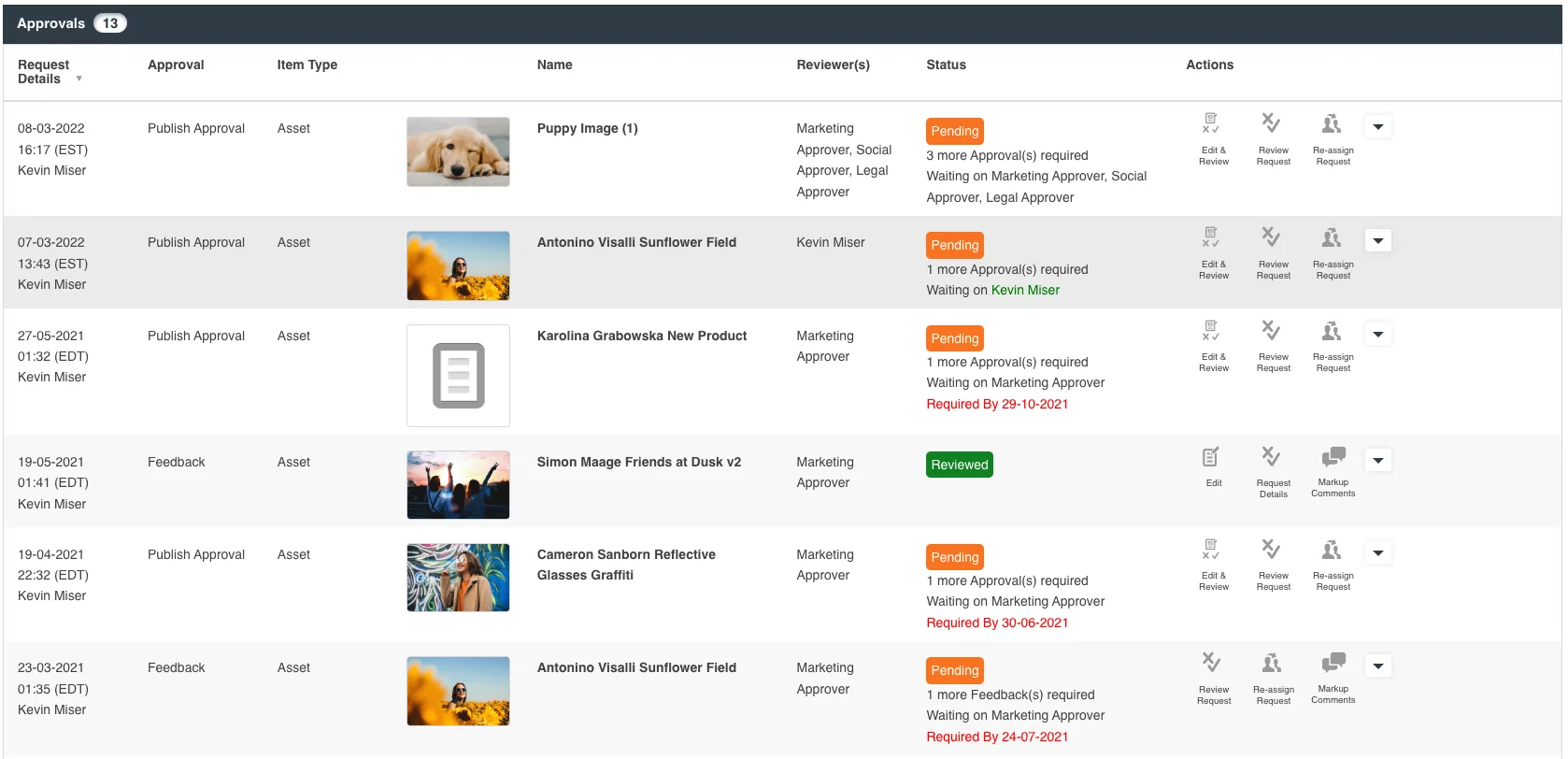 Pillar 3: Approvals
Brand Compliance usually involves a process where work is Brand Approved (and sometimes also Legal Approved, for any regulatory compliance checks). Combining your DAM, Brand Guidelines and Approvals together makes it easy to control and track everything in one seamless and interconnected pipeline. It also gives your brand a platform to trigger different Approval Workflows, including Asset Proofing and Approvals (linked to the Digital Asset Management), Campaign Brief Approvals for planning and execution, and even Download Approvals to track who is requesting access to assets. Approvals help you ensure everything is checked and approved, with all decisions and feedback captured and time-stamped.
Start building your pillars today
Combining these 3 Pillars in the one platform makes Brand Compliance easy. It's the perfect solution for managing Brands alongside the exponential growth of digital assets. 
Discover how IntelligenceBank can become the 3 Pillars of your Brand Compliance.
1.Digital Asset
Management
power content marketing
Create, find, share and track the entire lifecycle of your digital assets.
2.BrandHub
Portal
keep everyone on brand
Inspire, educate and ensure brand compliance.
3.Marketing
Operations
work faster, stay compliant
Manage marketing projects, approvals, digital assets and brand governance.